Our Leadership Team
Get to know our Leaders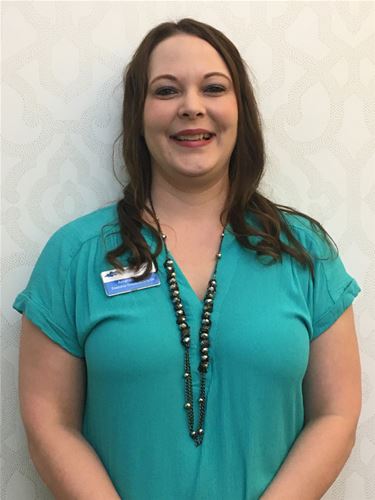 Amanda Kurtz
Executive Director
Contact via Email
I began my career in the Healthcare industry working as an ER Ward clerk for Mad River Hospital in Arcata, CA. Finding how much I enjoyed helping people and working in Healthcare I continued as an RCA for developmentally disabled adults. I moved from CA to TX about 15 years ago where I started again as an RCA but this time working with Memory care residents. I found my love and passion working with the Elderly during this time and decided to further my career by going to LVN school at Schreiner University. Upon completion of the nursing program I continued with Morningside Ministries for another 7 years as a charge nurse until I was offered the opportunity to work for Autumn Leaves of Stone Oak as their Director of Healthcare. Although nervous about this huge change I knew that this would be a positive change and a wonderful opportunity to continue doing what I loved. I worked with Autumn Leaves as their Director of Healthcare for 5 years and recently took the position as Executive director back in Aug 2019. Although challenging I wouldn't change it for the world. I love our community, our staff and of course all of our residents and families.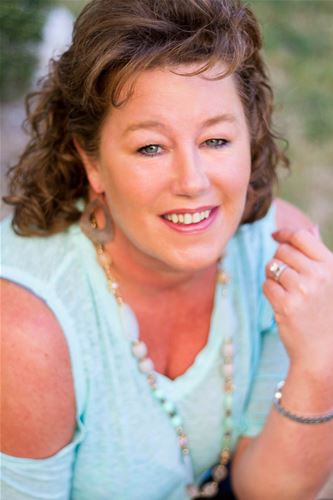 Shillon Boone
Director of Sales and Marketing
Contact via Email
I moved to Texas in 2005 from St. Paul, Minnesota. My parents retired here and I knew that at some point, they were going to need me. I have been involved in senior living one way or another for the past eight years. First as a family member and second as an employee. I have always enjoyed helping others as it fills my heart with joy and because I have been in your shoes with my own family members.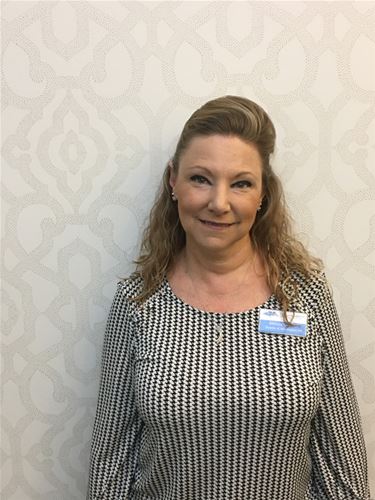 Melissa Caldwell
Director of Healthcare
Contact via Email
I started off working as a bookkeeper for a heavy highway contractor in 1991. I had my amazing son 1997. After having my son, I decided to do accounts receivables for a dental office. From there I started my training to become a head dental assistant. It was here I thought "Why don't I just become a nurse?" I went through the nursing program at Baptist School of Health Professions and graduated in 2008. I began working as a nurse for an Assisted Living community and then transferred to a geri psych unit for 2 years. From there I went on to do Pediatric Urgent Care for another 2 years and found myself back in the Assisted Living Field with memory care residents for another 3 years until I found my way to The Canyons of Stone Oak as the Director of Healthcare.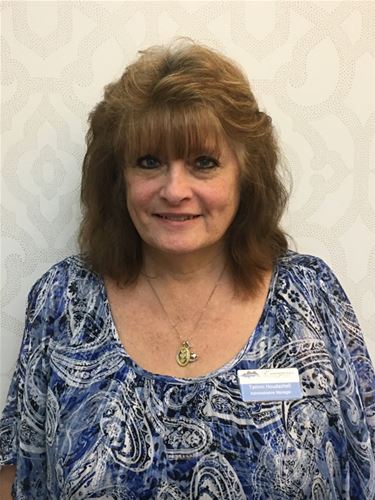 Tammi Houdashell
Administrative Manager
Contact via Email
I have been working in the secretarial field since I was 17 years old straight out of high school, graduated on a Friday and went to work on Monday. I worked my way up from Order Desk Clerk to District Office Secretary handled 19 different store locations plus the District Office. I have been working in Senior Living for almost 10 years now, first as the Concierge up to now as an Administration Manager. It definitely is a challenging and worthwhile experience at the same time. I have nothing but respect for people that deal with this disease on a daily basis. I have experience with the elderly all throughout my life; my Grandma and Grandpa lived with us until they passed and it taught me to respect my elders, have compassion, love unconditionally, and to really listen to them about the things that they went thru in their lives. If you just listen there is no limit to what you can learn. I'm looking forward to the next chapter on my life. With God, family and good friends, it's going to be worth the wait.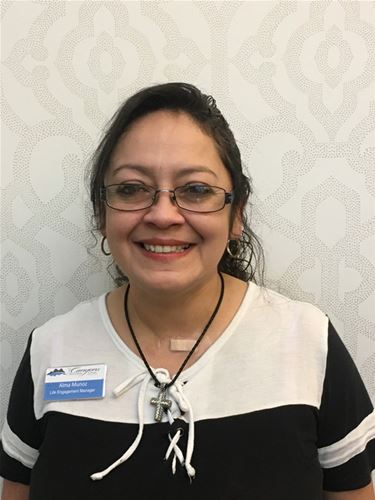 Alma Munoz
Life Engagement Manager
Contact via Email
I moved here to San Antonio from Corpus Christi back in 2006. I started out my career in Activities with Emeritus as their activity director for their memory care unit and while there was promoted to their memory care director. Starting here is where I found my love for my memory care residents along with my love for making them laugh! I've come to learn from all their great wisdom and stories they tell. After Emeritus for 5 years, I found my home again with Morning Side Ministries Assisted Living in Boerne as their Director of Activities. It was here I was able to work hand in hand with the residents in making their activity program personalized based on what they wanted and loved. We worked diligently and achieved Assisted Living of the year 2 years in a row! This was a great honor and accomplishment. I then found my home with Autumn Leaves at Stone Oak (Now The Canyons of Stone Oak) working for the past almost 6 years as the Life Engagement manager. It's been an amazing adventure to say the least. We've developed such a strong relationship as a community and family. My residents are my biggest blessing!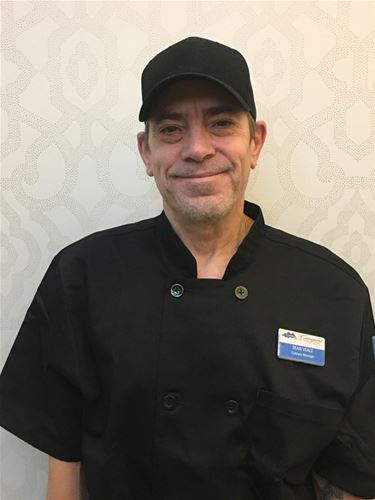 Sean Veal
Culinary Manager
Contact via Email
Sean is the culinary manager of the canyons memory care in stone oak. Born under the blue Australian sky, Sean was introduced into catering while working in the convention center for an Australian football league in their 65,000-seat stadium. Sean and his team would serve up to 1500 fine dining meals while providing meals and platters to corporate and private boxes on match days. Sean moved to the United States in 2000 to marry his childhood sweetheart. After a brief stint working at Outback Steakhouse, he ventured into a career of caring for the elderly. Sean worked in several assisted living and memory care community, including several in the Stone Oak area. Sean served as first cook for over three years here at The Canyons memory care of Stone Oak, before being promoted to the position of culinary manager. Sean hopes to grow in his new role and looks forward to being part of the team at The Canyons of Stone Oak.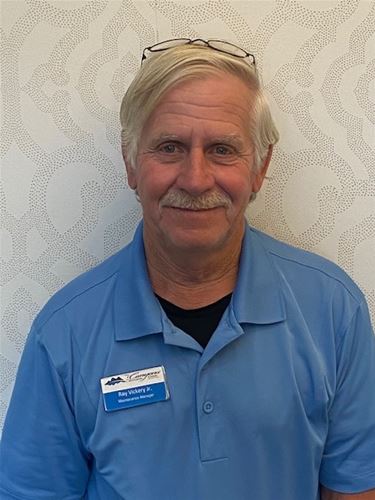 Ray Vickery
Maintenance Manager
Contact via Email
I was born and raised on the Texas Coast. I have worked in construction and maintenance throughout my entire career, and began working in healthcare about 10 years ago spending time in assisted living, skilled nursing and memory care. It has been in these communities which I have had the most pleasure working in. I enjoy fixing things for my residents and truly enjoy just visiting and listening to their life stories.
Contact Us to Learn About Our Current Specials!