Resident Profile
Care For Your Loved One
We pride ourselves in providing personalized care in a safe and comfortable environment. We are passionate about our residents and you will see that in the quality of care that we provide. Our highly trained nursing staff is on duty seven days a week and you can count on our team to care for your loved one with dignity and respect.
We start their individual journey with a full assessment that serves as the beginning of your loved one's personalized care plan and becomes the resident profile. Our care team meets regularly to make appropriate adjustments as needed to ensure your loved one's care is appropriate to their individual needs.
TESTIMONIALS


"The caregivers and staff are really good here. It's a difficult job and they do it well. Both parents live here with different types of dementia and both are well accommodated. The staff and caregivers have been super patient with them throughout their transition to memory care. I have not witnessed any significant staff turnover which is good for our loved ones. It gives them security. My folks like the food! Very calm atmosphere. Attentive management team. Excellent activities program. My parents do art together!!" -Karen Holzschuher
"My mother has lived here for the last 4 years and I couldn't ask for a better place!! Very clean and the care staff is ON TOP OF IT!!! I can rest easy at night knowing she will be well taken care of!" -Barbara Jones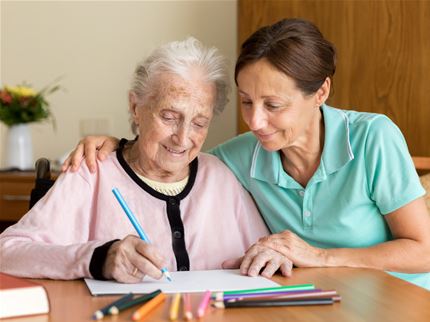 Contact Us to Learn About Our Current Specials!